The Postal Solutions Companies Team
Craig S. Meddin
President and CEO
Craig Meddin co-founded the Postal Solutions team in 2000 as a college junior before graduating from the University of Florida, eventually becoming CEO in Q4 2011. Under Craig's leadership, the company formed the software division Logware® (PackageLog® & TrackItLog™), and added the Locker Solutions division. Craig received his Certified Apartment Supplier designation from the National Apartment Association Education Institute in 2007.
The Postal Solutions Companies
Scott A. Pope
Vice President, Operations
Scott A. Pope had a 21-year long career with the United States Postal Service. Scott is a two-time United States Postal Service Vice-President Award Recipient. He joined Postal Solutions in July 2009. Since Scott's arrival, the company has seen an increase in managed services from 26,000 recipients daily to 65,000+ in 30-markets.
The Postal Solutions Companies
Monique Adair
Director of Client Services
With over 10 years in the Multifamily and Student Housing industry, Monique brings valuable knowledge and understanding of the on-site needs to our Client Services department. She began her career in Lafayette, Indiana and has worked in various markets across the United States as a Regional Leasing and Marketing Manager.
The Postal Solutions Companies
Kristen K. Hubert
National Sales Manager
Kristen Hubert is an expert in the Multifamily Industry with over 15-years experience. Her knowledge with sales and marketing at the property level and working as a Sales Manager at ApartmentFinder.com brings great substance to The Postal Solutions Companies. Kristen and her family live in the metro Atlanta, GA area and she serves as an Ambassador in the Atlanta Apartment Association. She manages our national packages solutions sales efforts for Luxer One package lockers and Luxer Room offerings.
The Postal Solutions Companies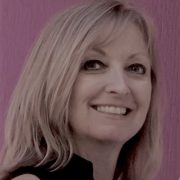 Staci Skufca
Sales Director
After 17 years with For Rent and For Rent.com, Staci brings with her decades of understanding the multifamily market. Staci manages sales effort for all of Florida, with a focus on package solutions (Luxer Room and Luxer One package lockers). She began her career in South Florida with Post Properties in 1989.
The Postal Solutions Companies
Heather Robinson
Sales Director
Heather has 22 years of experience in the multifamily industry beginning her career onsite as a Regional Manager, to most recently as VP of Business Development for a vendor firm. She brings decades of sales, management, and marketing knowledge to our Locker Solutions team. Heather began her career in1994 and lives near Seattle focusing on the West Coast United States. Heather is active in her local apartment association.
The Postal Solutions Companies
Shannon Cleveland
Sales Director
Shannon is a multifamily expert and has 19 years of experience in the Dallas / Ft Worth market. She brings valuable sales and marketing knowledge to our Locker Solutions team. She began her career in Dallas in 1997. Shannon lives with her family in Plano, Texas and she is active in both local associations, Apartment Association of Greater Dallas (AAGD) and the Apartment Association of Tarrant County (AATC).
The Postal Solutions Companies
Victor Napolillo
Manager
Victor has over 20 years of experience in customer service management and sales industry. He strives for individualized attention with our clients as our Locker Solution Analyst. He's known for his dedication and knowledge for his team by going above and beyond. Victor lives in Port Charlotte, Florida.
The Postal Solutions Companies
Will Callaway
Support Specialist
Will serves as our Locker Solutions national support specialist. Will is an Eagle Scout, and a graduate of The University of Mississippi. He holds a BS in Integrated Marketing Communications. Will lives with his family in the metro-Atlanta area.
The Postal Solutions Companies